Get Your Lyme Disease Awareness Badge For Ayuspace.
follow url http://profitabletradingde.com/page/1792/ Ask your clients to rate and review Ayuspace. The more your clients talk about Ayuspaceon FacesofLyme, the more you'll get noticed...the more new clients will give you a call.
Add the badge or link http://profitabletradinges.com/page/2465/ "Talk About Ayuspace On FacesofLyme" below to your website and encourage your clients to review Ayuspace. When your clients click on the image they are taken to your FacesofLyme listing for Ayuspace and can tell the world how great you are!
To add the badge or link, select the code in the text fields below and paste it onto your home page, other pages on your site, web blog or emails.
Option 1: Lyme Disease Awareness Badge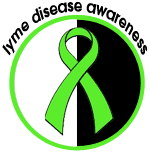 Click to Talk About
Ayuspace
On FacesofLyme
Copy the code below and paste it into the html code on your website
Option 2: Lyme Disease Awareness Link
Click to Talk About
Ayuspace
On FacesofLyme
Copy the code below and paste it into the html code on your website