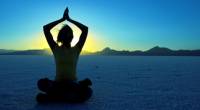 kmarie88 does not have any favorites
Click below to add me as a favorite.
kmarie88 does not have any videos.
Your Name:

kmarie88

Where You Live:

Pasadena, CA

Years With
Lyme Disease:

12

Your Age:

23 Years

Your Gender:

Female
kmarie88 has not posted a blog today
My Personal Website
http://kristenmhamilton.blogspot.com/
kmarie88's Lyme Disease Story
Pain, exhaustion, headaches, kidney problems, fatigue, brain fog, more pain, excruciating pain. This is what the last 12 years have been despite all the wonderful places I have seen and the wonderful people I have come to love and the family who has supported me through it all. And how absolutely normal I look and act (or at least I hope you would agree with that...!) After being passed from specialist to specialist and being tested for just about everything associated with intense muscle and joint pain - rheumatoid arthritis, interstitial cystitis, fibromyalgia - it was brought to my attention that they had never tested me for something I could have easily contracted on the family camping trips we took when I was a kid in the Rocky Mountains between BC and Alberta. Lyme. Then I had to think, which would be worse? Fibromyalgia - a lifetime of expensive medications that barely dull my pain and may help me sleep? Or Lyme Disease - a few years of herxheimer reactions to the medication with the hope of 80-90% recovery after a year or two or three? Could it be possible that I haven't felt 80-90% since I was 8 years old? My naturopath thought it was highly likely so she sent me in for testing. God blessed me with a complimentary test after the first blood sample was delayed by USPS, saving me $350. Thanks USPS! The last two months has been filled with pain, vomiting and nausea, not to mention fatigue like never before, as my Naturopath had me on a regime to rid my body of some other silly toxins I picked up along the way. Something you also may not know is that Lyme is very controversial in Canada. And chronic or late-stage Lyme, even more so. Canada's tests are inaccurate and insufficient for finding lyme borrelia in the blood as it is a tricky little bugger that hides really well in the system. The US has labs that are much more accurate and have doctors that actually believe this disease exists. Google it and you will see that Lyme disease indeed exists. People are often misdiagnosed as MS, Lupus, Fibromalgia, Chronic Fatigue Syndrome, Parkinson's, RA, Hypochondriasis and just plain crazy. My family doctor referred me to a rheumatologist at the age of 13 or 14 to check for Rheumatoid Arthritis. The doctor's conclusion was that I was just depressed and quickly gave me years of antidepressants. Maybe I was depressed, but it was most likely because of the endless pain and feeling like an 80 year old woman at the age of 14. When I took my Lyme results
kmarie88's Lyme Disease Symptoms
Joint Pain or Stiffness, Flu-like Symptoms, Malaise [sick all over feeling], Difficulty Sleeping, Headache, Memory Problems, Trouble Concentrating, Gastrointestinal Symptoms, Tremor, Nerve Pain, Depression
kmarie88's Lyme Disease Basics
I contracted Lyme Disease in:
British Columbia, Canada
I was diagnosed with Lyme Disease
11 Years
after onset of my symptoms.
I was diagnosed with the following:
Interstitial Cystitis, Fibromyalgia,
, before being diagnosed with Lyme Disease.
I saw
10
physicians before being diagnosed with Lyme Disease.
I remember being bitten by a tick:
No
I had a bulls eye rash:
No
I've been treated with oral antibiotics:
Yes
Oral antibiotic treatment was for:
4 Months
I've been treated with IV antibiotics:
No
Prior to treatment, the effect Lyme Disease had on my life was:
Major Effect
After treatment, the effect Lyme Disease had on my life was:
Some Effect
My current quality of life is:
Okay
Percentage of my Lyme medications that are covered by health insurance:
No Coverage
kmarie88's Lyme Disease Test Results
Western Blot IgG -
Positive
Lyme Disease Protocols kmarie88's Tried
Burrascano Protocol has been:
Helpful
Cowden?Protocol?has been:
Helpful
Lyme Disease Alternative Treatments kmarie88's Tried
Supplements have been:
Very Helpful
Lyme Disease Antibiotics and AntiVirals I've Tried
Azithromycin has been:
Very Helpful
373 280th St.
Osceola, WI


1-888-342-7272

"My naturopath felt more comfortable testing through Neuroscience because she has good rapport with the lab. I quietly decided to get tested at iGenex if the Neuroscience test came back negative, but I."

---
kmarie88 has not posted symptoms today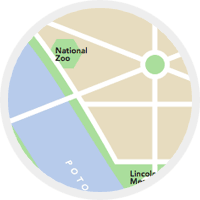 aciclovir sin receta chile Find kmarie88 on the Lyme Disease Map »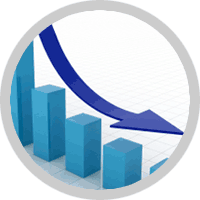 abilify angst quotes Take the Lyme Disease Polls »