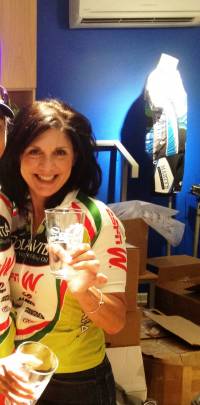 nosweat111 does not have any favorites
Click below to add me as a favorite.
nosweat111 does not have any videos.
Your Name:

nosweat111

Where You Live:

Flanders, NJ

Years With
Lyme Disease:

3

Your Age:

58 Years

Your Gender:

Female
nosweat111 has not posted a blog today
nosweat111's Lyme Disease Story
I had Lyme for the fist time in 2002. Positive test; no rash. I was infected about 3 months before treatment. LLMD prescribed Doxy for 7 months and I believe my treatment was successful, although my current doctor is not so sure. Not sure if I was tested for co-infections. My second battle began almost three years ago. Diagnosed with Lyme and eventually Babesiosis. Positive tests and a rash (7/3/2010). My first doc, an infectious disease doctor, refused to test me for co-infections because, as he told me, "two of the three will be wiped out with the Lyme by a month of antibiotics and the other one, which is like malaria, would make you so sick that you would know if you had it." I believed him but knew I needed more than a month of antibiotics, which he refused to prescribe. So I found a LLMD in NY State that took my insurance. She tested for co-infections and I tested positive for Babesia! She continued the doxy and added mepron/zythromax. I decided to continue treatment with a much closer, highly-recommended LLMD. Huge mistake! He "cured" me in a month, even with a positive Babesia test and Band 23. Pleased to be "cured," I happily went on about my life. Unfortunately, that happiness didn't last long. I'm an endurance athlete. Race road bikes and train 6-7x a week. I know my body and I knew something wasn't right. I was getting what I called "my bouts of weakness" with tons of other symptoms that came and went...like relapses and remissions. This was starting to really affect my sport. Since I'm used to ignoring pain and pushing my body to the max, I pushed through these bouts for over 2 years, while continuing to get sicker and sicker. I saw doctor after doctor and endured test after test...all negative. But each and every one of them refused to test me for Lyme! Told straight out I didn't have it, that I was simply stressed out and depressed. I thought I was nuts! Then, the first week of January of this year, my body completely crashed. I could no longer to anything physical. I was scared. I was sent to a neurologist just to appease me. Had a brain MRI and a spinal tap. Tests were normal, so I was diagnosed me with Chronic Fatigue/Fibromyalgia. I couldn't accept this. I decided to call that that NY State LLMD that I saw in 2010. After listening to only part of my story, she said "you are still infected with Lyme and Babesia." FINALLY!!! I saw her on 4/15/13 and began treatment! I now have HOPE!
nosweat111's Lyme Disease Symptoms
Joint Pain or Stiffness, Flu-like Symptoms, Malaise [sick all over feeling], Difficulty Sleeping, Bells Palsy, Headache, Night Sweats, Numbness, Memory Problems, Trouble Concentrating, Gastrointestinal Symptoms, Tremor, Nerve Pain, Cardiovascular Problems, Vision changes, Depression, Sub-normal body temperature, Respiratory Symptoms
Other Lyme Disease Symptoms nosweat111's had:
Dry eyes/mouth, dry cough, petechiae rash, inner vibrating feeling in addition to tremors
nosweat111's Lyme Disease Basics
I contracted Lyme Disease in:
Morris County, New Jersey
I contracted Lyme Disease in:
2010
I was diagnosed with the following:
Overtraining Syndrome; Bipolar Disorder; Chronic Fatigue Syndrome; Fibromilgia
, before being diagnosed with Lyme Disease.
I remember being bitten by a tick:
No
I had a bulls eye rash:
Yes
I've been treated with oral antibiotics:
Yes
Oral antibiotic treatment was for:
1 Month
I've been treated with IV antibiotics:
No
Prior to treatment, the effect Lyme Disease had on my life was:
Major Effect
My current quality of life is:
Bad
To obtain medical care and relief from Lyme disease I have spent out of pocket:
$1001-$5000
Percentage of my Lyme medications that are covered by health insurance:
50% or more
Approximate amount I spend per year on supplements or herbs for Lyme Disease:
$1001-$5000
nosweat111's Lyme Disease Test Results
Western Blot IgG -
Positive
Western Blot IgM -
Positive
Rocky Mountain Spotted Fever -
Negative
Lyme Disease Antibiotics and AntiVirals I've Tried
Azithromycin has been:
Helpful
nosweat111 does not have any reviews.
nosweat111 has not posted symptoms today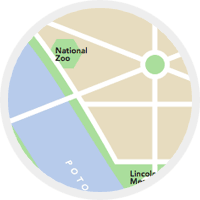 http://myswallowtail.com/?x=abilify-stimulant-effect Find nosweat111 on the Lyme Disease Map »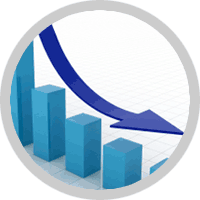 aciclovir überdosierung vitamin Take the Lyme Disease Polls »